At first we where planning to find some used skis for Mummy and kids, but the local used goods websites didn't have anything in our sizes or nearby either.
We do not have a car this ski season so all shopping has to be accessible by train or bus, including ski gear, so we ended ordering the kids skis and Daddys new powder skis online from our favorite shop, Conrads in Germany. We found my skis in a local shop, Hervis.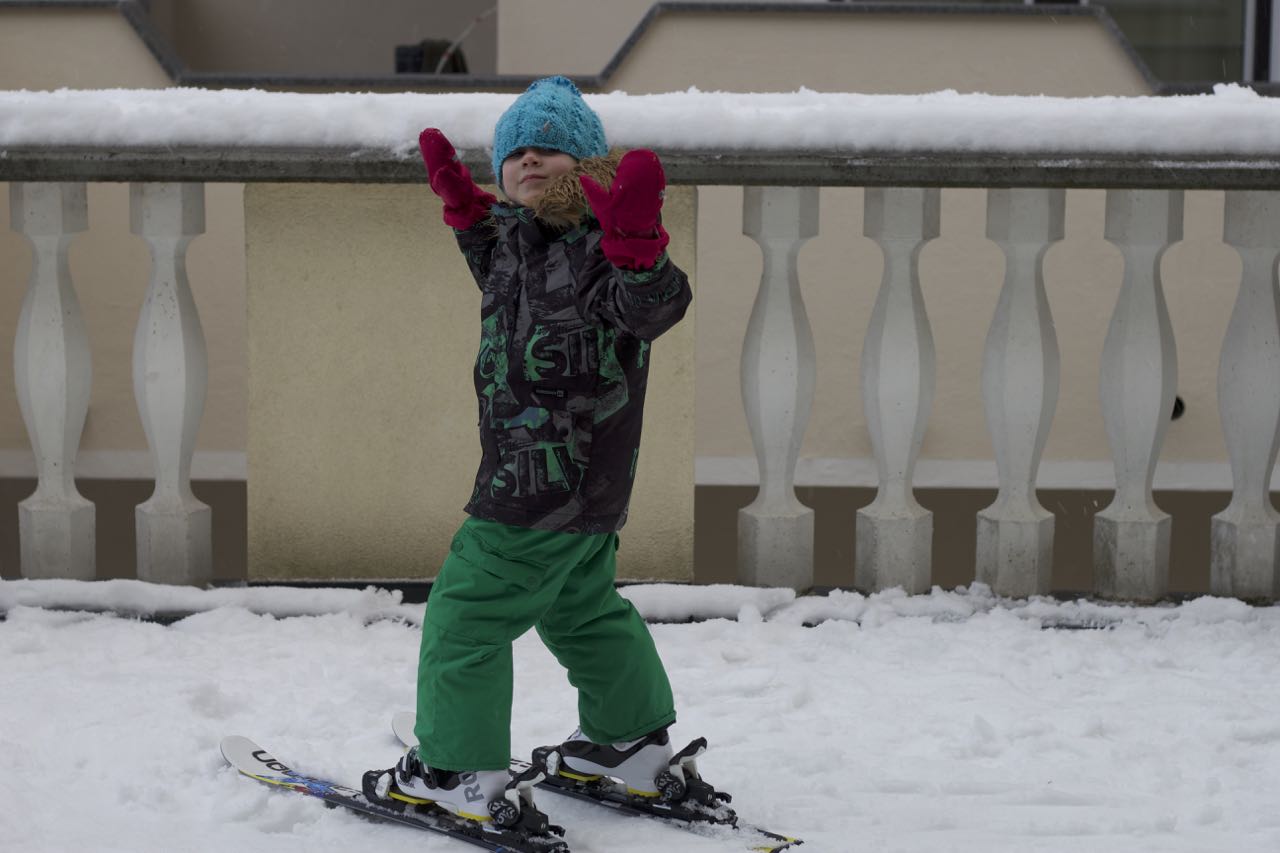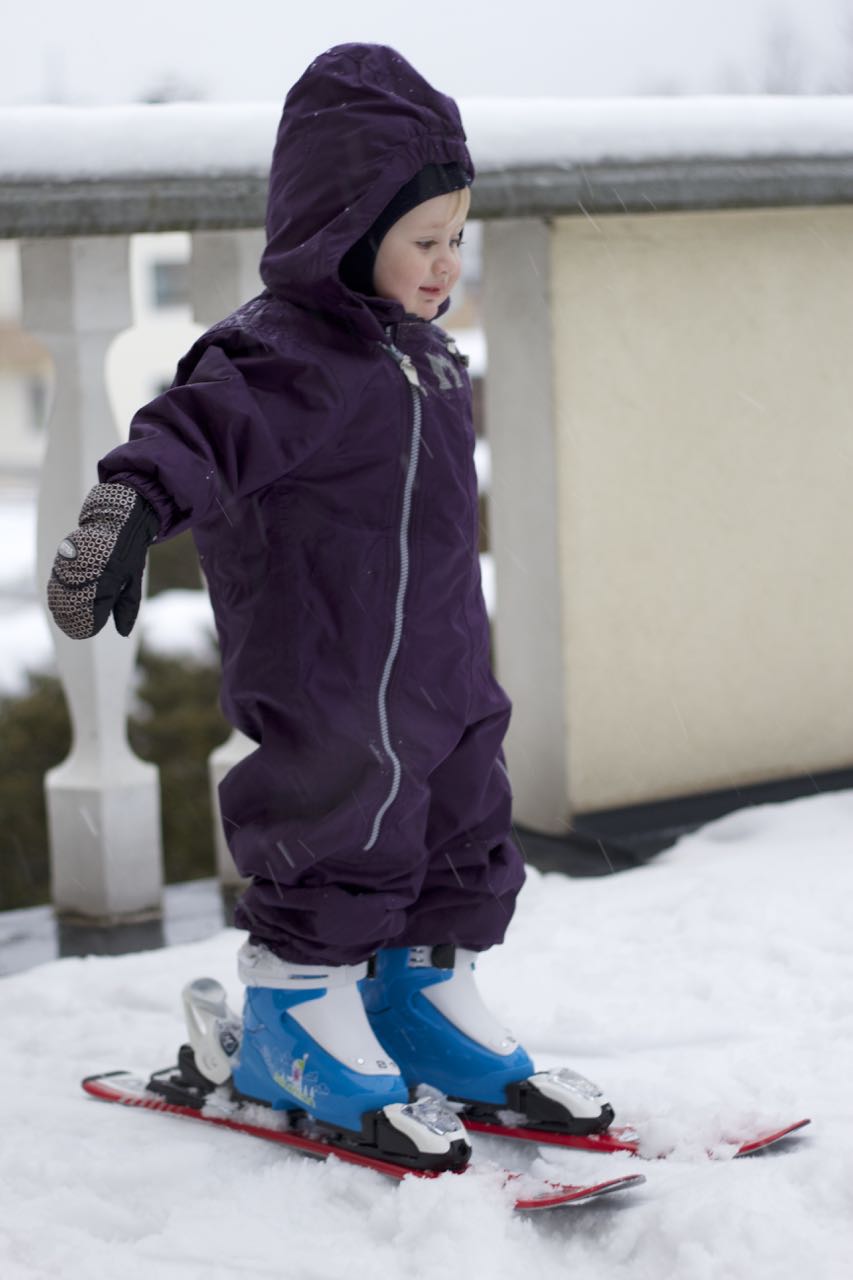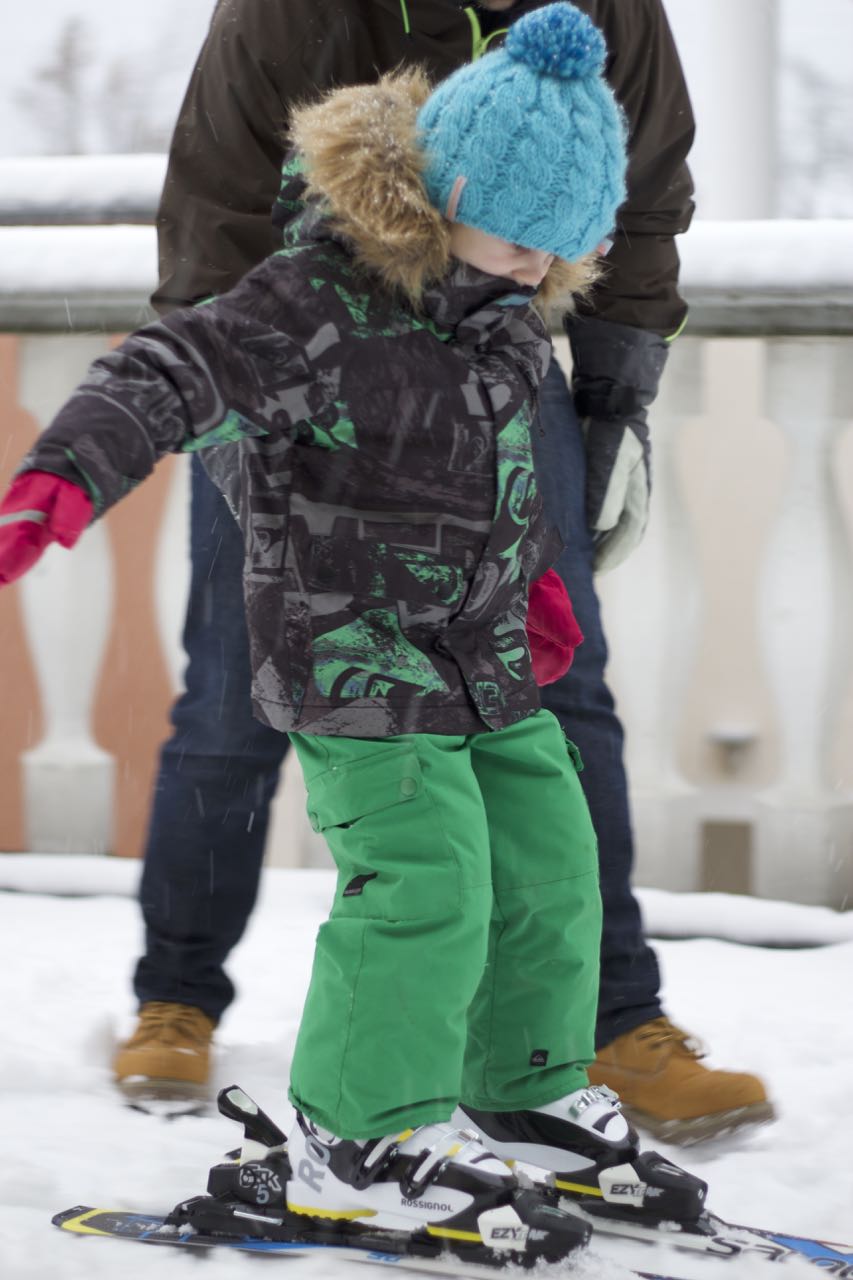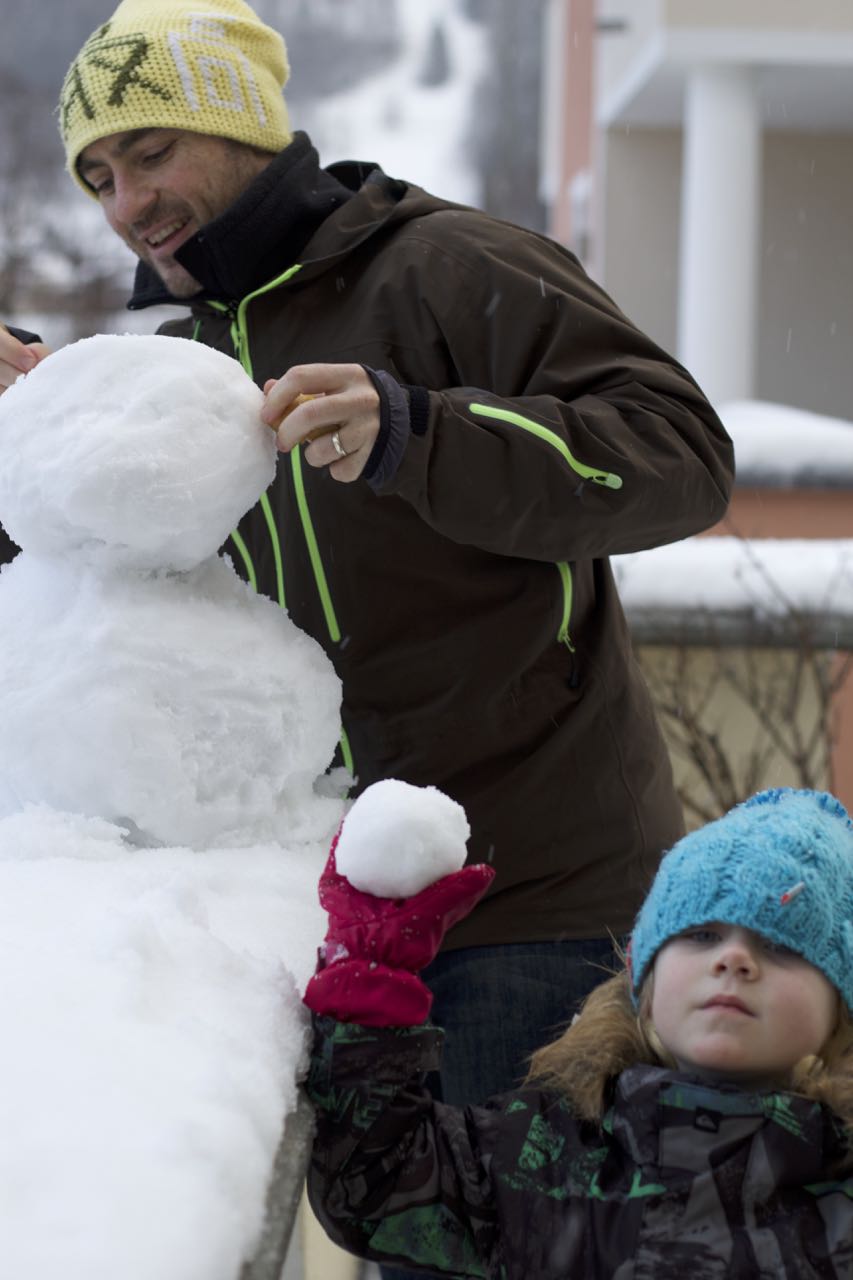 The kids was very impatiently waiting for their skis to arrive as Daddy has been talking about the amazing skiing-stuff for the last 6 months. Once they arived it was a low cloudy day and not fun to go to the mountain. Instead we took to the balcony to try out the first bit of balancing on skis! Yay, ready for next day on the mountain.
Miss S has picked up skiing very fast. Within a month she was ready to take on the black slopes, thankfully she goes slow and steady, and stays calm and under control.
---
Every father has not insignificant aspirations for their children's performance, especially in activities that are close to dad's heart. So Tina was justifiably a little bit apprihensive about us skipping ski school and having me teach the kids to ski myself.